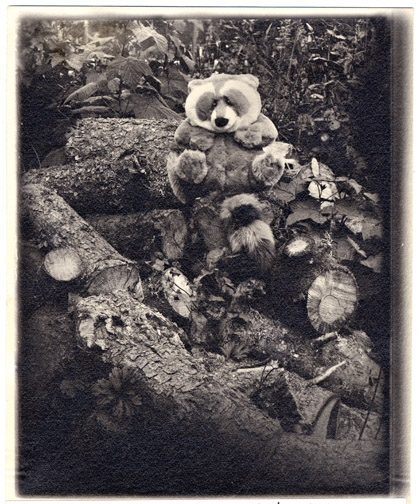 Even with perfectly smooth edges, few finished plates will look exactly like a piece of commercial film. I think this is something to celebrate. Consummate craftsmanship can still show the hand of the artist.
Contact printing is a way to go. Everything shows, warts and all. That's part of the attraction of a handcrafted print.
What usually happens with dry plates is a slight emulsion thinning around all the edges. These thin areas naturally print out darker, making a natural border around the print, masking for the most part any flaws around chips.
This print is do-it-yourself from start to finish. The dry plate was contact printed on handmade baryta paper ('Warm ♥ Emulsion' coated on Rives Lightweight watercolor paper coated with 'TLF Baryta'. (here).