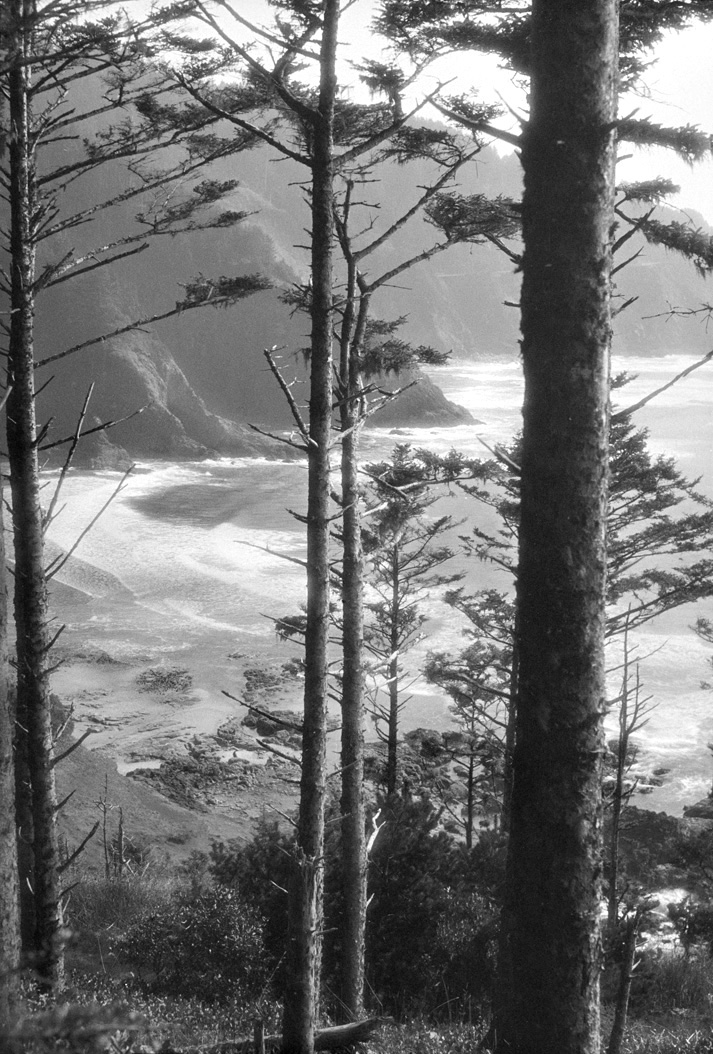 My house and garden were sitting in a fog bank, but it looked like it was still sunny further down south on the Coast. You can't ask for a better excuse to put down the gardening tools and pick up the camera bags. Sure enough, the fog lifted just north of one of my favorite spots (and apparently, last Saturday, everyone else's in the world)—Heceta Head, between Yachats and Florence. It's absolutely beautiful, and the view from the top of the Head makes the hike up more than worth every step.
There's one downside. The place is so much photographed that it is very hard to put any originality into your own photography. Because it's starting to feel like I'm just plain out photo'ing with film in my bag, I've begun to feel guilty falling back on the "film testing" excuse to make boring photos. But, punting that concern a little further down the road, I've decided, for now at least, I can live with guilt just fine. Photography is photography and (for me) it's about being out and about and having a grand time. (Same excuse for that ice cream cone in Yachats!)
The Heceta Head lighthouse is the most photographed structure in Oregon—our Golden Gate Bridge and Grand Canyon rolled into one. It's currently closed for restoration. The plan is to remove the plaster and return the lighthouse to its original whitewashed brick and wooden ornamentation. It should be a fascinating process to follow.
I've got a new batch of film drying in the darkroom. The plan is to cut it to Whole Plate size and go back to Heceta on the next available not-raining, not-weekend day.
Baby Graphic and "X2Ag" emulsion.