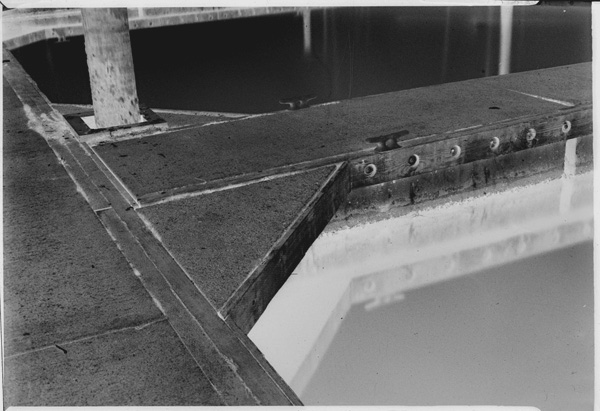 Left: Baby Graphic negative, unretouched.
Glass is wonderful — it has an unbeatable 'cool' factor, it's inexpensive and readily available — now and and almost certainly forever, there's the ease of coating, and it's all but scratch-proof. It helps that 'dry plate' is an identifiable process — no small thing. Just try to explain homemade film! But, for me, all of that has lost out to using smaller cameras for most of my work. I love my Sputnik stereo and my Baby Graphic. And, with the bigger cameras, weight is an issue. I'm not quite ready to be confined to studio and tailgate photography. With the larger formats, weight becomes a real issue. I also love my Whole Plate camera, but I've only carried it and a full load of holders beyond my backyard once. I finally relented on the ideal of perfect cool, and I just had my favorite sheet metal guys make a dozen film adapters to fit the WP glass plate holders.
There is a scratch problem with film. It's not the emulsion. Dry emulsion is pretty durable. Unfortunately, film subbing isn't. Fortunately, it's not an actual problem. Scanned film on its way to digital output can be spotted in Photoshop, but the real joy is contact printing on artisan paper. Dust spots and small scratches almost completely disappear.